Space: the Final Frontier
Paper @CoNext 2023
Dissecting the Performance of Satellite Network Operators
The rapid growth of satellite network operators (SNOs) has revolutionized broadband communications, enabling global connectivity and bridging the digital divide. As these networks expand, it is important to evaluate their performance and efficiency. This paper presents the first comprehensive study of SNOs. We take an opportunistic approach and devise a methodology which allows to identify public network measurements performed via SNOs. We apply this methodology to both M-Lab and RIPE public datasets which allowed us to characterize low level performance and footprint of up to 18 SNOs operating in different orbits. Finally, we identify and recruit paid testers on three popular SNOs (Starlink, HughesNet, and ViaSat) to evaluate the performance of popular applications like web browsing and video streaming.

Apple's AirTag vs. Samsung's Galaxy SmartTag
Paper @ACM IMC 2023
I Tag, You Tag, Everybody Tags!
We study the performance of the two most popular location tags (Apple's AirTag and Samsung's SmartTag) through controlled experiments – with a known large distribution of location-reporting devices – as well as in-the-wild experiments – with no control on the number and kind of reporting devices encountered, thus emulating real-life use-cases. We find that both tags achieve similar performance, e.g., they are located 60% of the times in about 10 minutes within a 100 meter radius. It follows that real time stalking via location tags is impractical, even when both tags are concurrently deployed which achieves comparable accuracy in half the time. Nevertheless, half of a victim's movements can be backtracked accurately (10 meter error) with just a one-hour delay.
Invited talk at the IETF-18 MAPRG.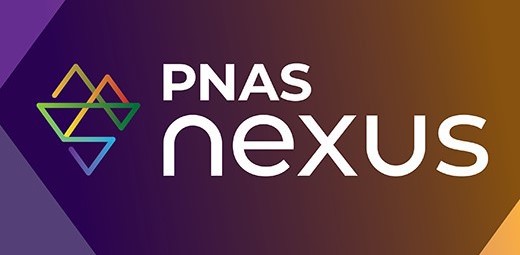 YouYube's Political Recommendation
Paper @PNAS Nexus 2023
YouTube's recommendation algorithm is left-leaning in the United States
We analyze YouTube's recommendation algorithm by constructing archetypal users with varying political personas, and examining videos recommended during four stages of each user's life cycle: (i) after their account is created; (ii) as they build a political persona through watching videos of a particular political leaning; (iii) as they try to escape their political persona by watching videos of a different leaning; (iv) as they watch videos suggested by the recommendation algorithm. We find that while the algorithm pulls users away from political extremes, this pull is asymmetric, with users being pulled away from Far-Right content faster than from Far-Left. These findings raise questions on whether recommendation algorithms should exhibit political biases, and the societal implications that such biases could entail.

Mobile Networks Performance
Paper @TMA 2023
A WorldWide Look Into Mobile Access Networks Through The Eyes of Amigos
proposes a novel testbed design called "AmiGo", which relies on travelers carrying mobile phones to act as vantage points and collect data on mobile network performance. The AmiGo design has three key advantages: it is easy to deploy, has realistic user mobility, and runs on real Android devices. We further developed a suite of measurement tools for AmiGo to perform network measurements, e.g., pings, speedtests, and webpage loads. We leverage these tools to measure the performance of 24 mobile networks across five continents over a month via an AmiGo deployment involving 31 students. We find that 50% of networks face a 40-70% chance of providing low data rates, only 20% achieve low latencies, and networks in Asia, Central/South America, and Africa have significantly higher CDN download times than in Europe. Most news websites load slowly, while YouTube performs well.
Be part of the team
We are always on the look out for talented people to join the lab. Whether a research summer internship, a research visit, or a longer term position as a post-doc or research assistant. For inquiries please email yasir.zaki (at) nyu.edu.